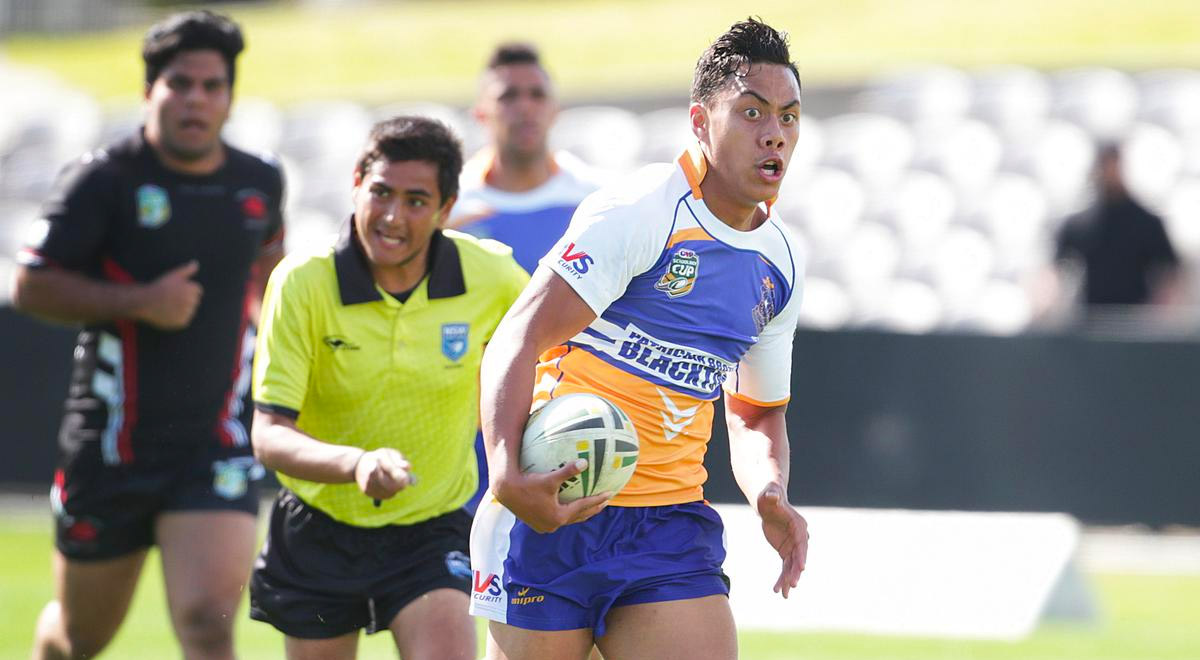 Jarome Luai was a star for Patrician Brothers' Blacktown before working his way through to first grade at Penrith.
They are the decade-long schoolmates flung together in the halves to kickstart Penrith's anticipated premiership defence.
With star Nathan Cleary ruled out, five-eighth Jarome Luai will now play alongside halfback Sean O'Sullivan in a new-look scrumbase partnership, reuniting seven years after they first linked up as students at Patrician Brothers' College in Blacktown.
Now they carry the heavy responsibility of helping Penrith begin their back-to-back aspirations with a win against fellow heavyweights Manly.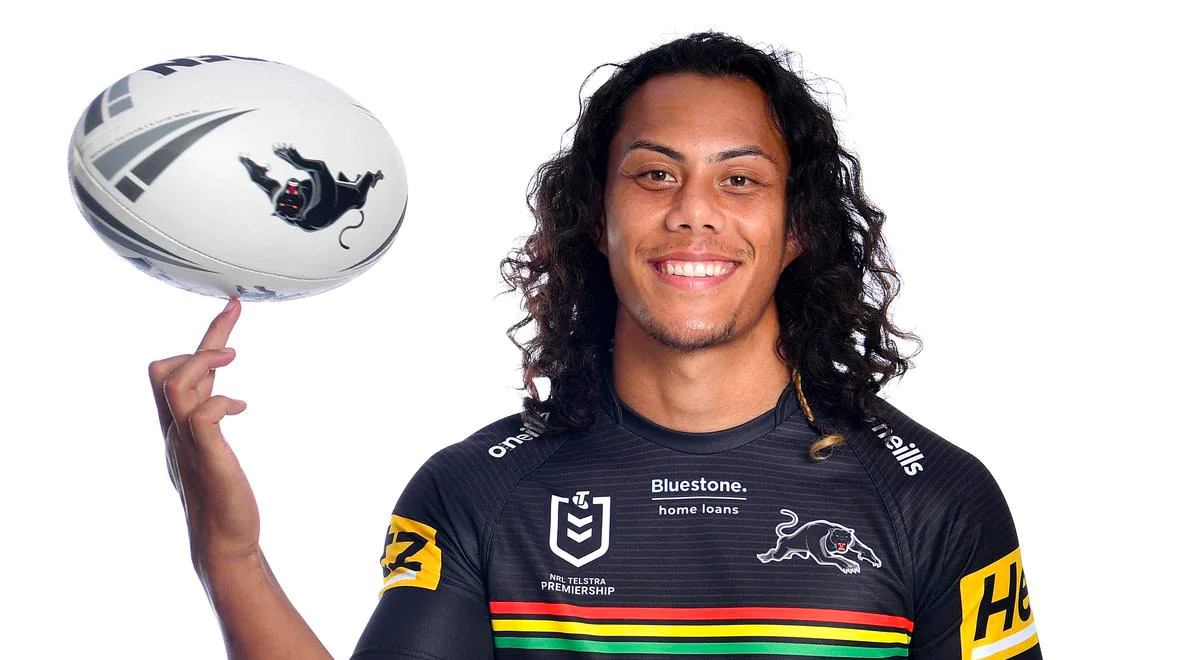 Jarome Luai won a NRL premiership with the Panthers last season. Picture: NRL Imagery
And in another amazing selection, Penrith's new centre combination – Stephen Crichton and Izack Tago – are also former Patrician Brothers' students.
Incredibly, nine players from Penrith's preliminary 24-man squad to play Manly at Bluebet Stadium on Thursday graduated from the famed rugby league college in Flushcombe Road.
The other five are Spencer Leniu, Chris Smith, Taylan May, Soni Luke and Robert Jennings.
O'Sullivan and Luai were halves partners at the school in 2015, having also played Penrith junior reps together.
"They were close at school – great mates," Patrician Brothers' Blacktown head of rugby league, Greg Beacroft, said. "They've known each other for 10 years. There's not going to be any ego between them. They have a special bond and will go out and do their job.
"They will be 'up for it' (against Manly). Half the school will be there on Thursday night to watch them.
"The thing about Sean is that he's a really gifted player. He has had several knee operations so whenever he's had a few good games in first grade he's got an injury. If he can have an injury-free year then the sky's the limit.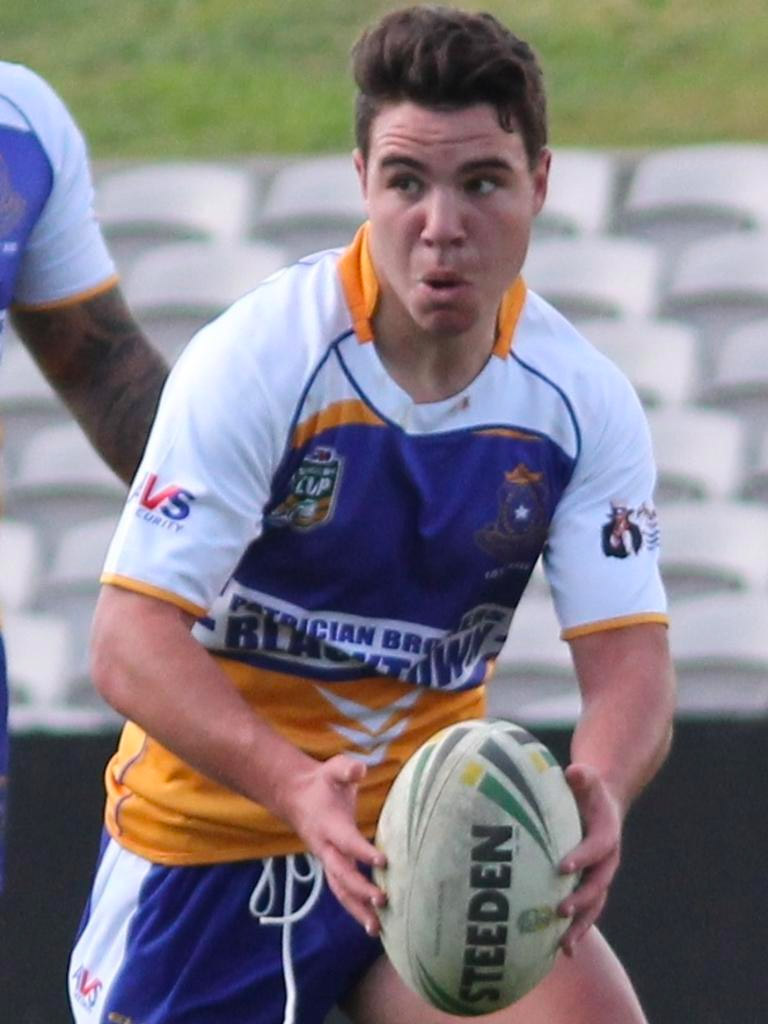 Sean O'Sullivan in action for Patrician Brothers' Blacktown.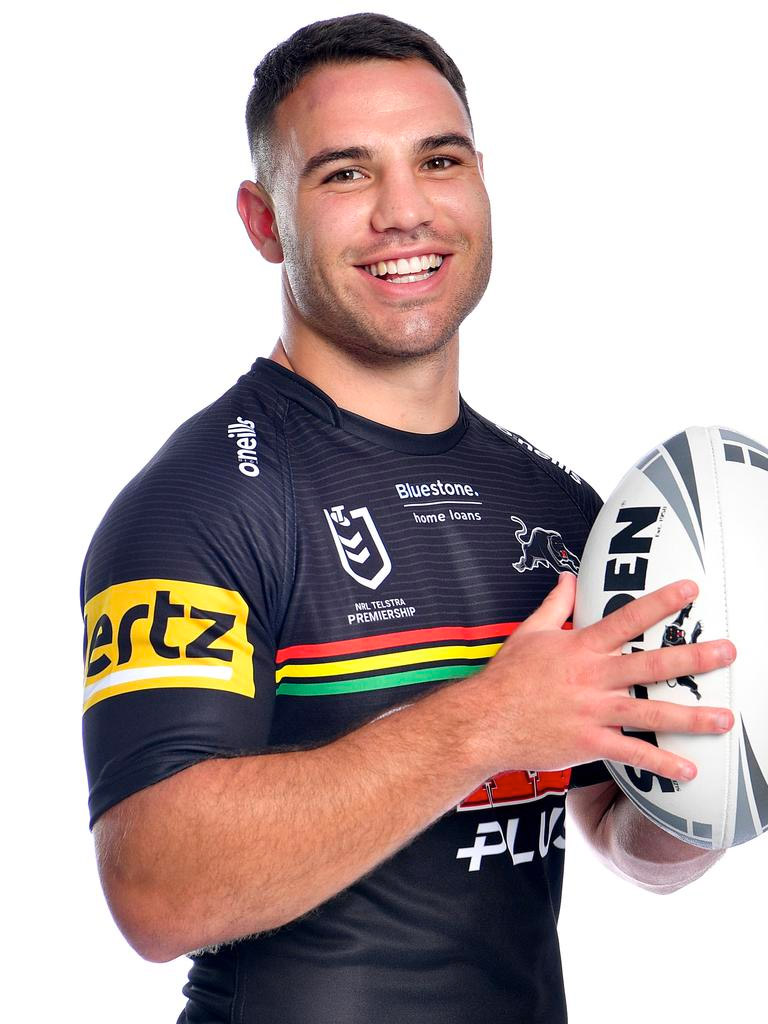 Sean O'Sullivan will fill in for Nathan Cleary at halfback for the Panthers in round one. Picture: NRL Imagery
"Jarome can certainly back up what he did last year and I think he can even get better. Both were in Penrith's SG Ball squad together. (Nathan) Cleary was the halfback and Jarome the five-eighth so Sean didn't get to play much that year.
"The following year, Sean was captain of that SG Ball team and led Penrith to the premiership. Jarome is one year older than Sean. They were in the school side which won the NSW champions in 2015.
"Sean was like a 12-year-old boy going on 30. He could watch a game and give you an analysis like a first grade coach whereas Jarome is a person 'off-the-cuff'. He likes music – he was in the school band — and basketball and is a happy-go-lucky kid."
Tago has joined Crichton in the centres to replace Matt Burton (Bulldogs) and Paul Momirovski (Roosters).
"Stephen finished here in 2018, the same year as Spencer, and Izack was a year older," Beacroft said. "Here's the funny thing about Stephen…he didn't get good at footy until he was 16. That was when his body grew and developed. Football fell into Stephen.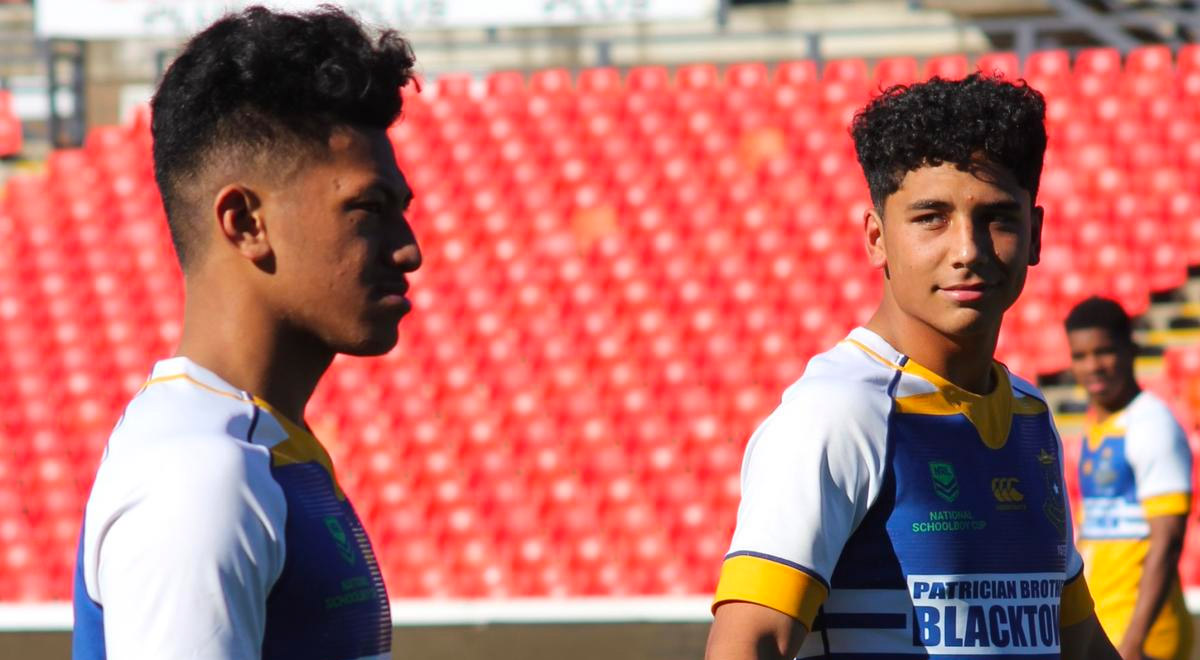 Penrith centre Izack Tago, right, playing for Patrician Brothers' Blacktown.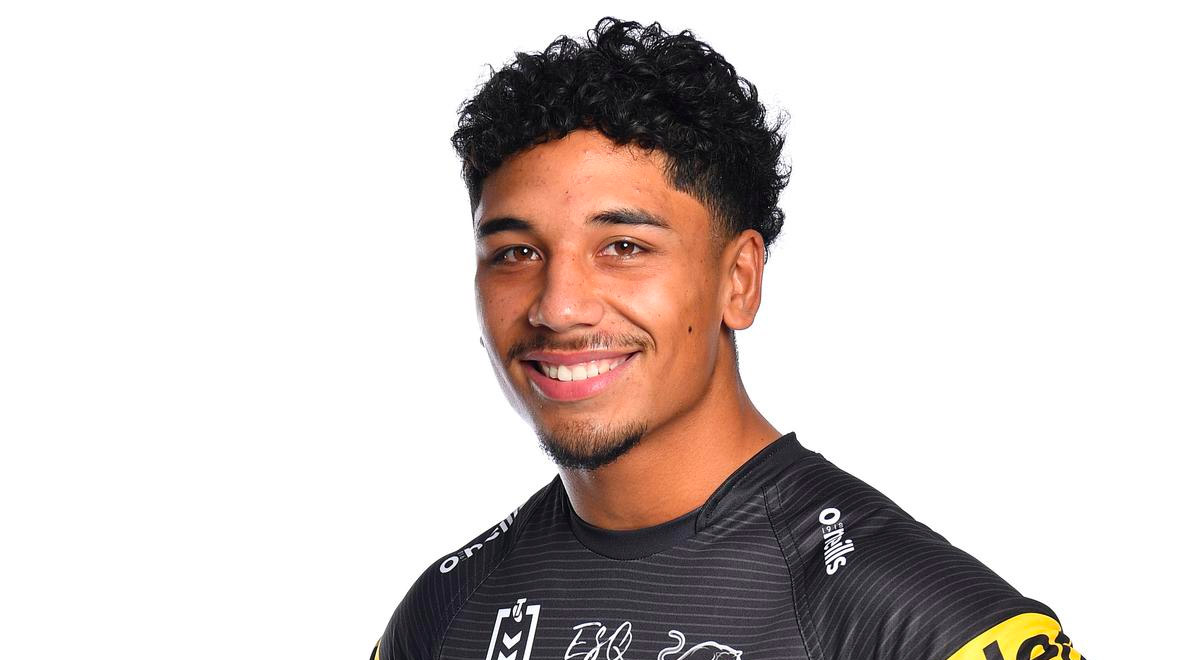 Izack Tago will play centre for Panthers in their round one clash against Manly.Picture: NRL Imagery
"He didn't realise how good he was. We asked him in 2017 to try out for a school rep team when he was 17 and he said: 'Do you think I'm good enough?' That was the type of kid he was.
"Izack was one of the quietest kids who worked really hard at school. All his teachers said how smart and intelligent he was. He's got good football smarts and played a lot in the back row as a kid. Playing centre is something he's done over the last couple of years.
"In Izack's age group at school, were Jakob Arthur, Sean Russell, Will Penisini and Samuel Loizou."
The Patrician Brothers', Blacktown, influence seeps throughout the entire Panthers squad for Thursday night.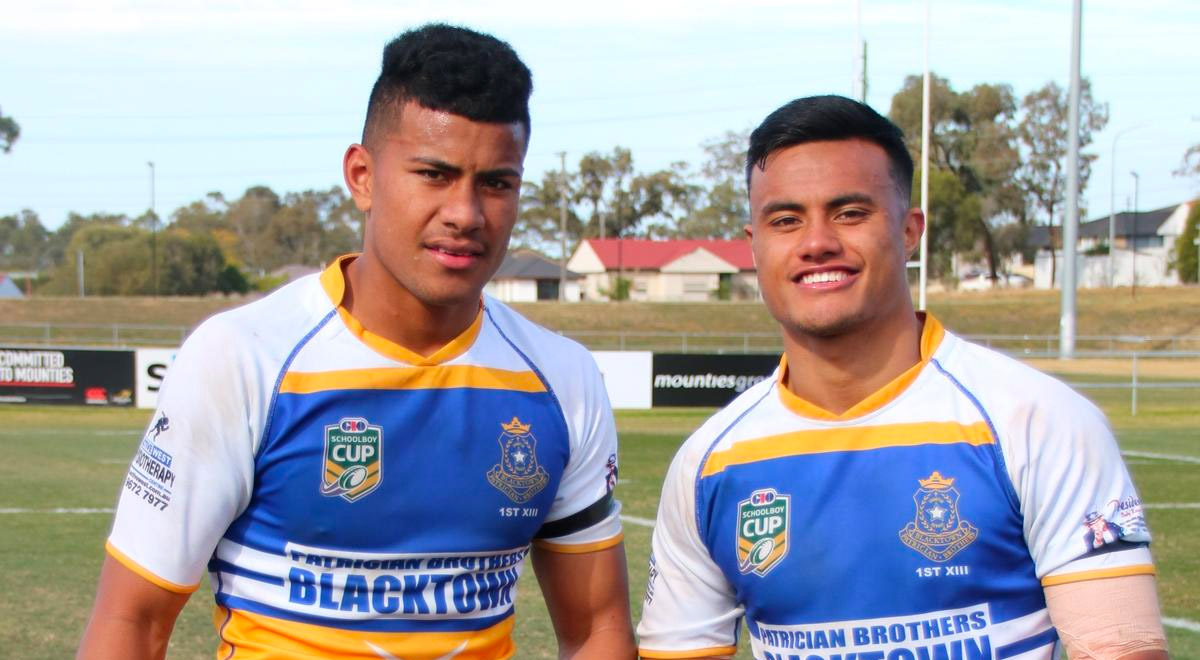 Stephen Crichton and Spencer Leniu also came through the Patrician Brothers' Blacktown system.
"Chris Smith came over from the Northern Territory, Soni finished here in 2014 and only signed an NRL contract last week," Beacroft said.
"He has been playing A Grade and NSW Cup and not getting much of an opportunity but he has worked really hard and has finally got his chance.
"Spencer is a great kid who really knew his football. He graduated and wanted to become a primary school teacher. (May) is the youngest brother so everyone called him 'Tiny'.
"They are all happy kids who loved coming to school. They all get on and work hard to support each other. Playing for Penrith, they are playing for a region. It's the area they grew up in and all the young kids look up to them and identify with them."
---
Learn more about Patrician Brothers' Blacktown