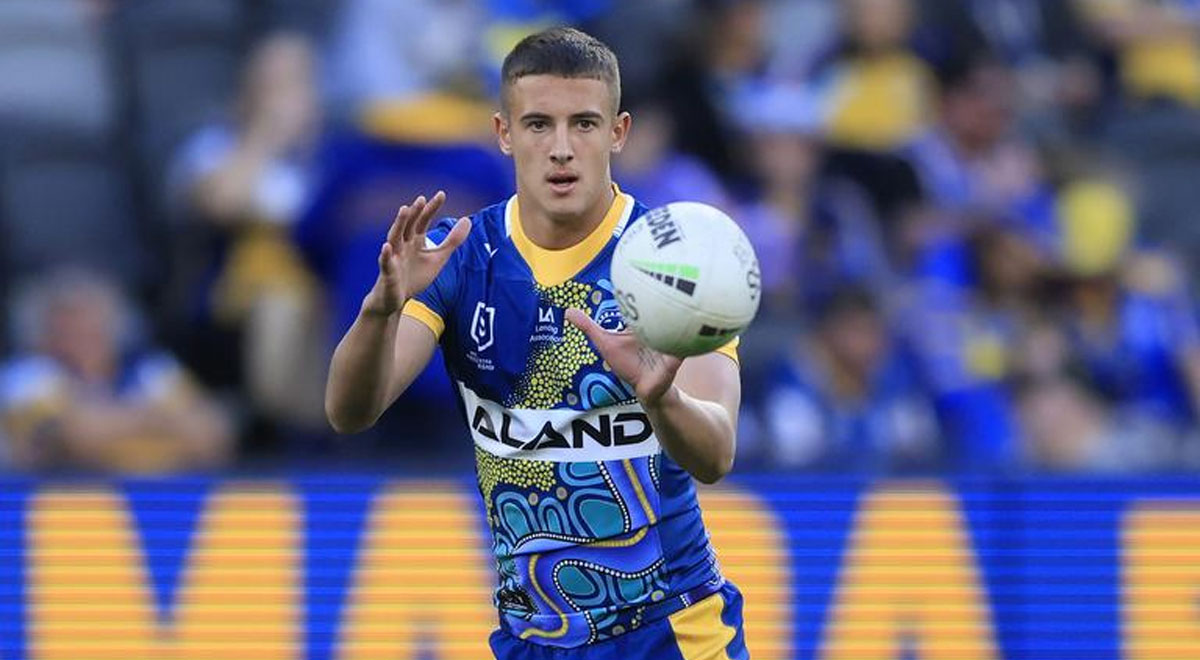 Credit: DailyTelegraph/Mark Evans/Getty Images
Jake Arthur remembers acting as a ball-boy for Jarome Luai. Arthur – then a year 7 student at Patrician Brothers' College, Blacktown – patrolled the sidelines watching in awe as Luai took the field in his final season at school.
"He always brought that energy," Arthur said of Luai.
He was a freak back then. Everyone at school would talk about him when he made his NRL debut. I still remember when he came back to school and gave everyone free tickets to go and watch. I still remember when they came back and gave everyone tickets for their debut. It was cool.
When Arthur progressed through the years, he did so with Penrith centre Izack Tago.
The pair, along with injured Panthers flyer Taylan May, combined to win the school championships in 2020.
"One year, we played on the same edge with Tago playing at centre," Arthur said. "He had good feet and was strong.
"We pretty much played in the same team from year 7-12. He was always a good player and he is killing it now. Whenever we see each other, we always have a good chat."
Tago was destructive at school. The Panthers star said Arthur helped guide him around the park.
"He would always steer us around," Tago said.
We had a pretty good team. He controlled the game really well. He was one of the better halves I've ever played with.
Penrith centre Stephen Crichton and Parramatta's 18th man Bryce Cartwright were also Patrician Brothers students.
Patrician Brothers' head of rugby league Greg Beacroft said the talent of Tago and Arthur was obvious from a young age.
"They were awesome," Beacroft said.
"They rarely got beat. Jake had one of the best 30-40m passes.
"Isack was so quiet and such a well-mannered kid that the teachers couldn't believe he played football. There was no fuss about him."