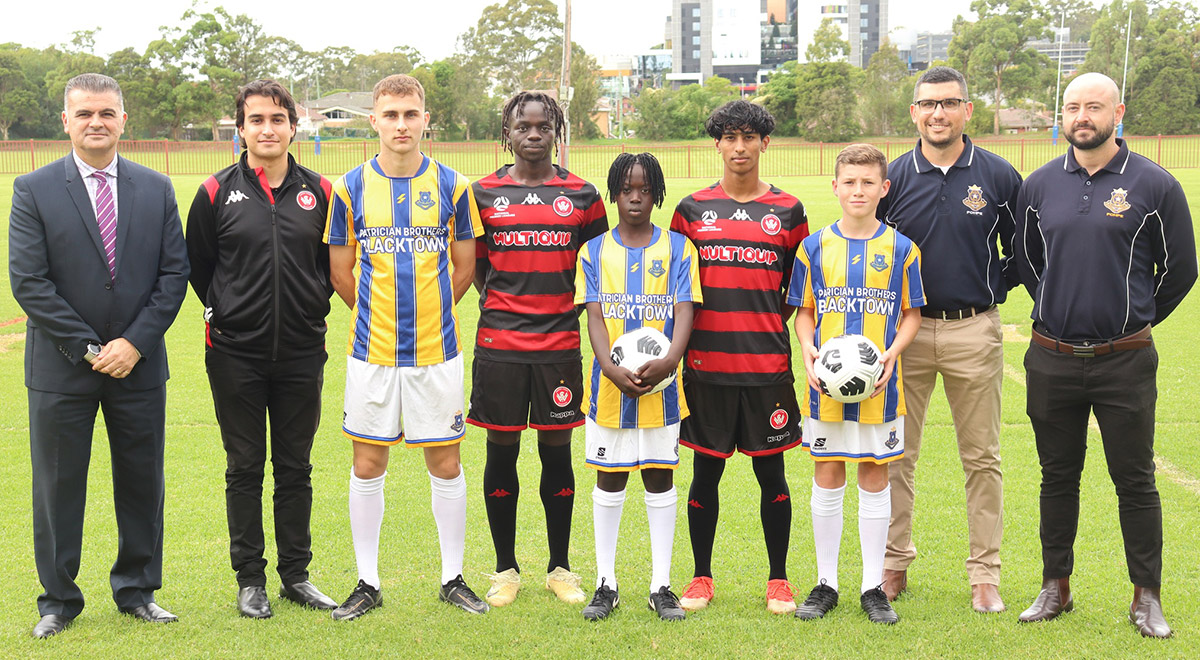 Known for producing some of Australia's top rugby league players, Patrician Brothers' College Blacktown could soon be producing more professional football players after the start of an exciting player development partnership with A-League club Western Sydney Wanderers.
Farah Koko (Class of 2020) and Yohan D'Souza (Class of 2022) joined Wanderers official as they visited Patrician Brothers' Blacktown campus recently to launch the program which will provide specialised development coaching to the school's football teams while also offering Masterclass sessions to coaching staff.
"It was really nice to go back to my old school," said Farah. "It's been a long time since I was here but it was great to see some of my old teachers and all the students. I hope they're excited by Wanderers coming to the school and offering some great training."
Farah and Yohan are hoping to play their way into the A-League squad in the coming years as they pursue their dream of becoming professional footballers.
"I enjoyed going back and seeing the teachers including the principal Mr Chiment," said Yohan. "It was great to see the ambition both the school and my club are showing to set up this academy training. I loved seeing all the students and I think it's great that they get this opportunity."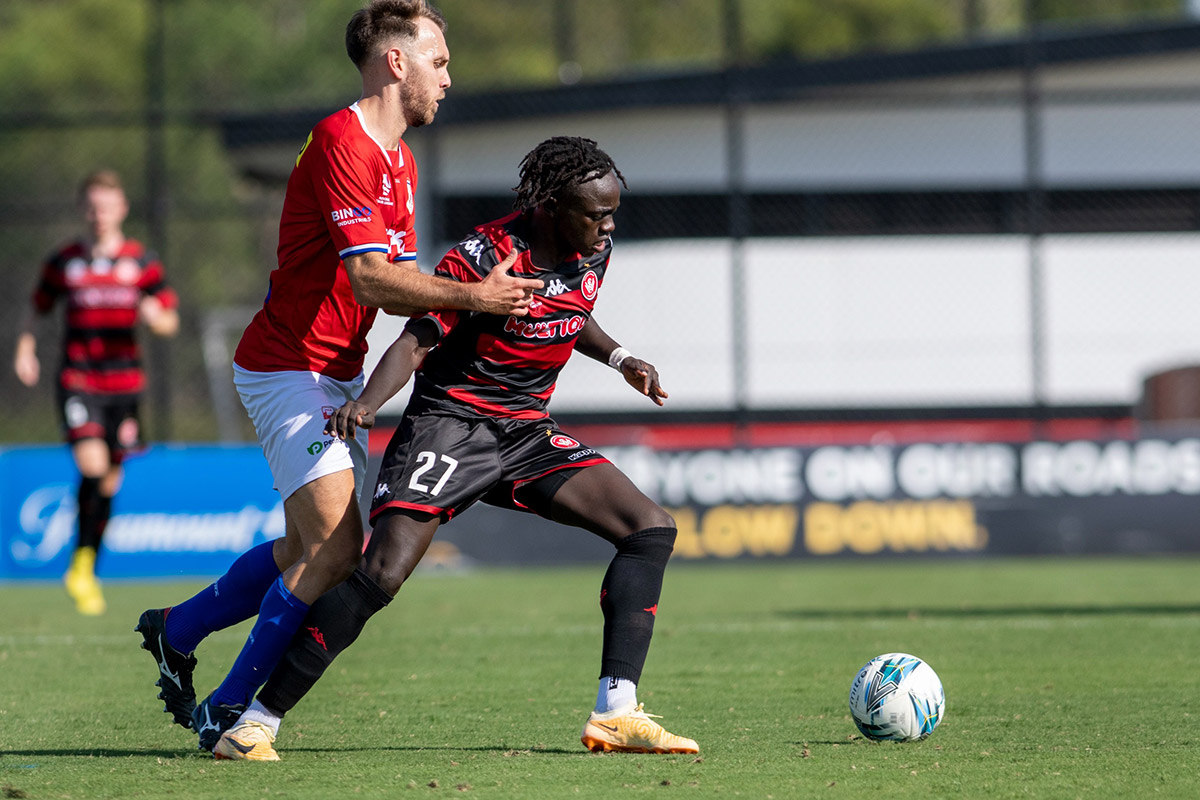 Farah was identified as a special talent at a young age, playing for local representative teams Blacktown City and Mount Druitt Rangers as a schoolboy before earning an exciting move to Portuguese club Vilar Perdizes where he spent a year in the youth team before being signed by Western Sydney.
Farah is also friends with another famous Patties old boy Jing Reece who is playing with Danish Super League team AGF Aarhus and has represented Australia at youth levels.
Yohan signed with the Wanderers after finishing school last year and has already earned a few starts in the club's National Premier League side (the top division in NSW).
Yohan is juggling the demands of a professional footballer while also studying a Sports and Exercise Science degree at Australian Catholic University.
"I'm really interested in personal training and physiotherapy," he said before lending his advice to current students hoping to follow in his footsteps. "Work hard and never give up," he said. "There's always lots of highs and lows but if you believe in yourself and you're willing to put in the effort, you can achieve anything."
If Farah and Yohan are any example, Western Sydney and Patrician Brothers should be confident the partnership will inspire students to follow their dreams for years to come.