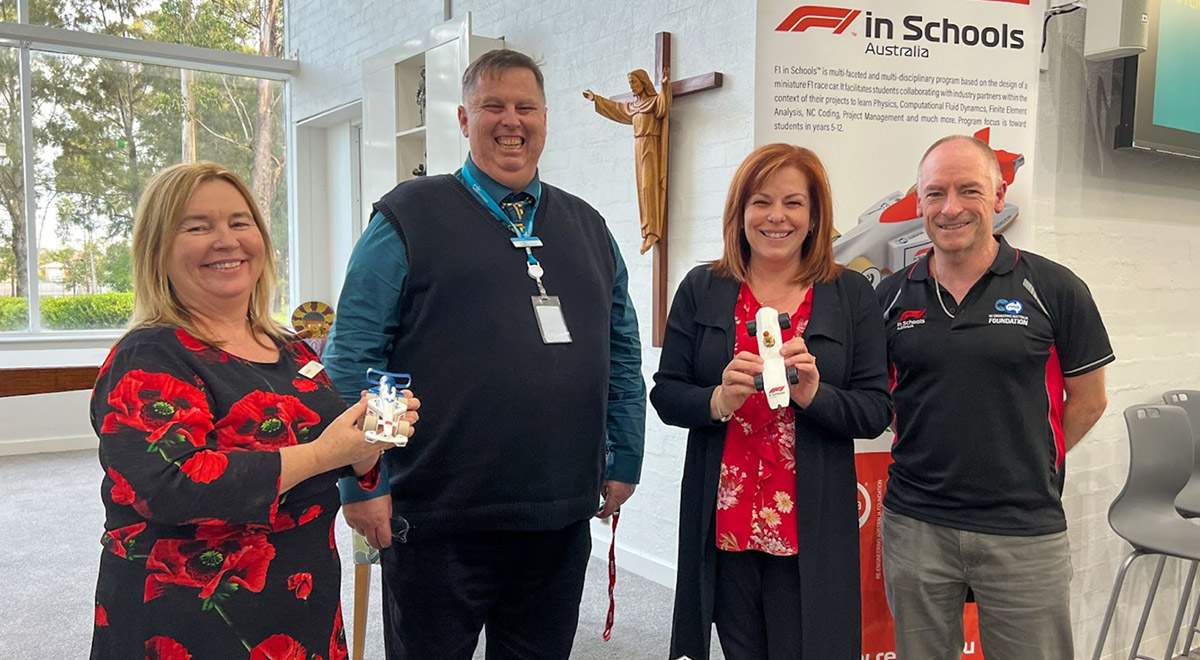 Educators from 16 primary and secondary Catholic Schools Parramatta Diocese (CSPD) schools gathered at CathWest Innovation College recently for a fascinating STEM Show-and-Tell featuring a special presentation from the team behind F1 in Schools.
The latest CSPD Teach Meet session saw another great turnout as educators heard from STEM (Science, Technology, Engineering and Mathematics) leaders and industry professionals, and got the opportunity to collaborate on STEM education in our schools.
"As a primary teacher, it was great to see where the learning can go and to hear all of the amazing things happening in other schools in our Diocese," said Josie Lianos, Holy Family Primary East Granville Year 2 Teacher.
After a tour of the innovative facilities at CathWest, the Re-Engineering Australia Foundation (REA) showcased F1 in Schools, a program that facilitates students' collaboration with industry partners to learn STEM principles through creating and racing model cars.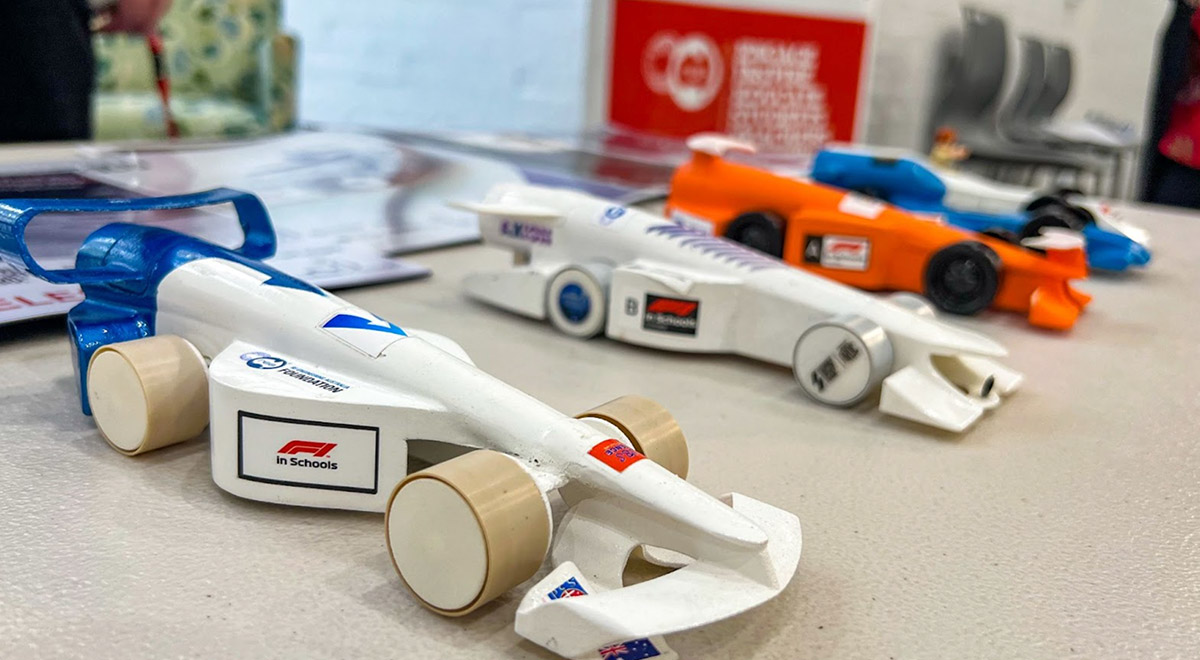 Attendees also heard from Kelly Lewis, Science Teaching Educator, on CSPD's partnership with Quantal BioScience which provides students with access to state-of-the-art facilities to explore microbiology projects. Lee Sullivan presented on Penola Catholic College Emu Plains' cross-curricular approach to STEM education and Dean Hannah from Patrician Brothers' College Blacktown presented on the bottle rocket project including an exciting new challenge for Science Week.
Lisa Nash, Learning Exchange Manager, discussed how CSPD schools can get involved with STEMMAD 2023 and Steven Bauer, School of Now Manager, showed how Coding with Drones can be an exciting learning opportunity for primary and secondary students.
Several of the presenters drew attention to the exciting STEM projects and challenges planned for STEMMAD 2023 and Science Week in Term 3.
You can watch a recording of the Teach Meet STEM session below.
---
View the presentation slide deck
View the gallery from this event