Keep up-to-date with all the latest education news from Patrician Brothers.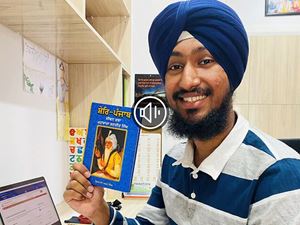 Harkirat Singh, who topped the Punjabi subject in this year's New South Wales HSC, says he is proud to keep his language, faith and culture alive - all while studying at Patrician Brothers' Blacktown.
Categories:
Top students from across the state — recognised as their school's dux recipient — have revealed their plans post high school.
Categories:

LATEST NEWSLETTER
Our College newsletter 'The Focus' celebrates student's achievements, projects and upcoming events happening in the Patrician Brothers' Catholic learning community.
SKOOLBAG MOBILE APP
For day-to-day operational matters, upcoming events, notices and notifications our primary parent communication tool is the Skoolbag Mobile app.
Learn More