Patrician Brothers' College, Blacktown, is a friendly and caring community where each person is challenged to grow in a Catholic Environment.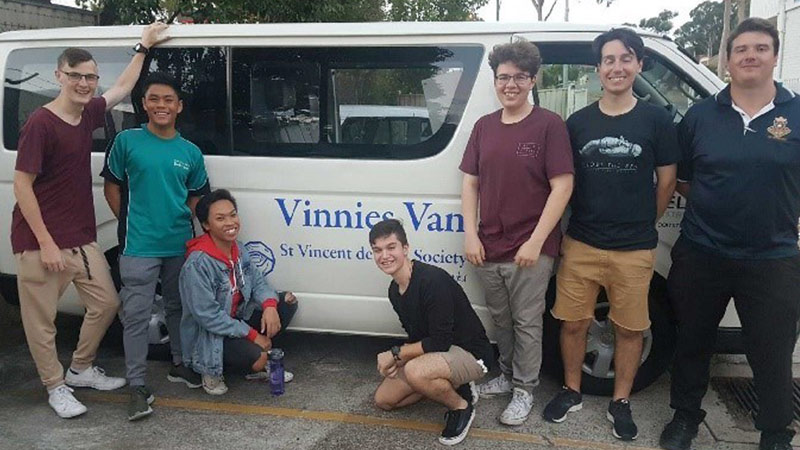 Our Mission
We recognise that such growth is a life-long process involving the individual's spiritual, emotional, moral, intellectual, social, interpersonal and physical development. This Catholic community strongly believes in and demonstrates the Gospel values of faith, justice, tolerance, hope, honesty, service, trust, forgiveness and respect. Our community also values the Patrician ideal of friendliness and love of all creation, especially the poor.
We strive for excellence and foster a love of learning. By encouraging staff, pupils and parents to work and pray together we build a community where "Christ Reigns".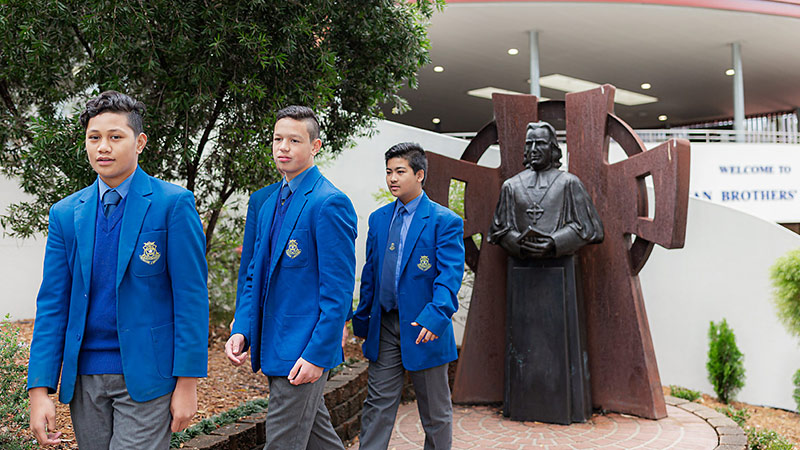 Our Motto
The College motto "Christus Regnat" translates to "Christ Reigns."
We strive to build a community where "Christ Reigns," in the hearts of all. Where students are encouraged to grow and develop in a community that reflects the gospel values of faith, forgiveness, honesty, hope, justice, respect, tolerance and trust. The students are actively encouraged to develop a personal spirituality based on the Patrician ideals of; prayer, Eucharist, community life and care for the poor. We strive for excellence and foster the love of learning.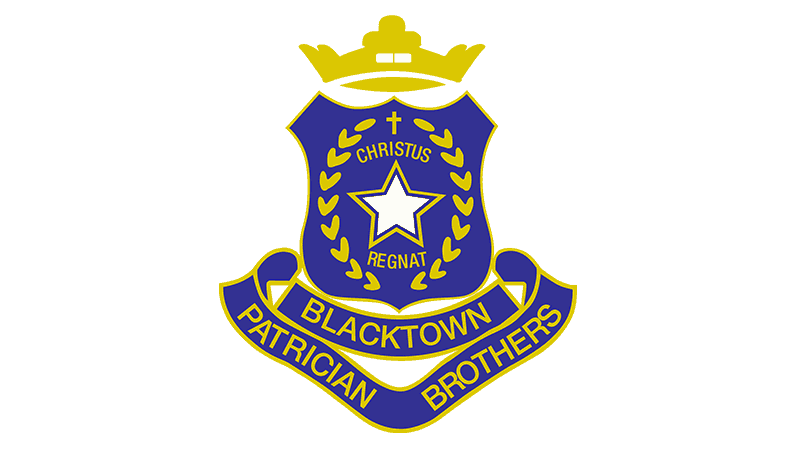 Our Crest
The college crest consists of a Shield surmounted by a Crown and the motto Christus Regnat, Latin for "Christ Reigns". The Shield represents the Catholic Faith, while the White Star encircled by the Wreath of Laurel represents The Blessed Lady. The Cross and the Crown represent 'The Crowning Gift of Faith'. Patrician Brothers' Blacktown is also known for its "brotherhood" attitude
Our Song
In love and confidence we strive,
"Believe in god", we say with pride
Christ reigns in the hearts of all
His words and deeds we do adore
Christ is our eyes
Christ is our ears
He watches us, banishing our fears
Christ reigns in the hearts of all
and so we proclaim:
"Christus regnat" we all say
Christus regnat everyday
Christus regnat, Christ reigns now
Christ reigns now and forevermore
Like a riv'r our spirits gently flow
In a place where we can grow
With peace and hope and
justice for all
A christian life we all strive for
Our blessed lady so strong and bright
Like the radiant blue cross
That shines in the night
Christ reigns in the hearts of all
And so we proclaim:
"Christus regnat" we all say
Christus regnat everyday
Christus regnat, christ reigns now
Christ reigns now and forevermore